About Us
Cube Movers: Professional Moving Company in Singapore
With more than a decade of experiences, we understand the importance of logistic to your business. One stop services from Residential Relocation to Office Furniture Installation in Singapore. Established in Singapore since 2019, Moving Cube is your number 1 trusted logistic company.
All our customers benefit from:
• A single point of contact
• Fixed and guaranteed prices
• An experienced management team
• Friendly, professional drivers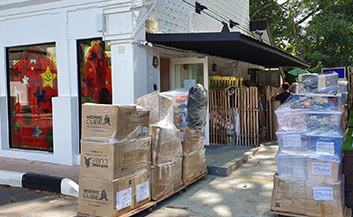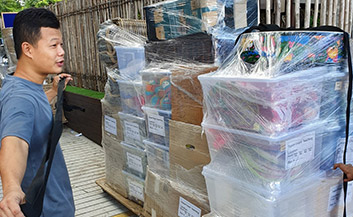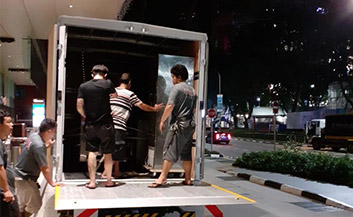 Our Founder
Marcus starts cube movers to provide outstanding moving services at affordable prices. Being in the moving industry for years, Marcus understands the customers a stress-free moving experience as meeting tight moving datelines by landlords can be stressful. As the key person in the moving company, Marcus spend a lot of his time on the phone and attends site visit to understand customer needs and timeline before quoting them.
---
At Cube Movers, we strived to be the leading
moving company in Singapore with 3 focus in mind.
---
A people-focused moving company. 
We value our people, from drivers to movers to handyman, including our office administrative staff, who undergo training programs and upgrading courses to enhance their skill set to be more productive and continuously adhere to moving safety guidelines. Our people are the most crucial asset in the company.
A customer-focused moving company
The relocation business can be hectic and stressful. However, it is also fulfilling to see our customers' bright, happy smile after each successful move. After a thousand and counting relocation jobs, we understand that treating each customer like a friend and truly listen to their needs and timeline is key to each move.
A constant improving moving company
We believe in changing for the better so that we don't end up as a mediocre moving company but an excellent relocation company in Singapore. For example, when customer feedback and we see a potential to change and improve for the better, we will implement it in our standard of procedures. We share ideas and improvements in our meetings and our company group chats. Constant communication is vital. For example, we implemented insurance coverage this year after countless internal meeting and customer feedback. We are happy to announce that our moving services are covered with Insurance of Public Liability of up to $1M insurance coverage. Our storage facilities are covered with insurance up to $100k to ensure the valued customers that move and store with us have peace of mind!